Achievement
New courses in Robotics Track degree program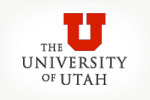 Project
IGERT: Interdisciplinary Research Training in Biocentric Robotics
University
University of Utah
(Salt Lake City, UT)
PI
Education Achievements
New courses in Robotics Track degree program
The IGERT program has helped expand the number of courses available in the Robotics Track degree program, one of the first Ph.D. granting programs in the United States. The biocentric emphasis of the IGERT has led to two new courses in this track.
The first new course is a Haptics class, which is well-suited to the IGERT theme since it addresses both human capabilities and the mechanical devices needed. This course benefited from the new lab space, as the subtleties of haptic devices are difficult to convey. Furthermore, the new course helps cement Utah's leadership in haptics technology. Also noteworthy is that the course was taught by two ME IGERT faculty with a number of guest lectures from the CS side, making it very interdisciplinary.
The second course is Medical Instrumentation and Physiology that introduces engineers to human physiology and the sensors used to measure human characteristics. Such a course is invaluable to the biocentric focus of the IGERT.
SEE MORE: