Achievement
Hands-on component enhances statistics and computation course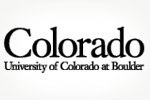 Project
IGERT: Interdisciplinary Quantitative Biology Program
University
University of Colorado at Boulder
(Boulder, CO)
PI
Education Achievements
Hands-on component enhances statistics and computation course
The IQ Biology core course "Statistics and Computation for Genomes and Metagenomes," taught by IGERT co-PI Manuel Lladser and BioFrontiers faculty Rob Knight, was enhanced by a new hands-on laboratory bench component. Microbial DNA from different body sites on the mouse were sequenced for analysis in the class. Students also formed groups and proposed a research project of their own. Dr. Lladser notes, "IQ Biology students (7 of 24) stand out in relation to most of their classmates with very innovative and highly interdisciplinary project proposals." Additional accomplishments include:
1) Innovative use of the iPython notebook made Python coding tasks more accessible to biologists and allowed online visualization of algorithms and results.
2) Sequencing and dissection lab brought the use of high-throughput technologies to a broad pool of students not familiar with this technique.
3) Analysis of mouse data is leading to new (potentially publishable) techniques developed in the class.
SEE MORE: