Achievement
Mobile reading device for visually impaired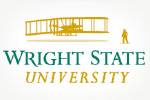 Project
An Interdisciplinary Initiative on Technology Based Learning with Disability
University
Wright State University
(Dayton, OH)
PI
Research Achievements
Mobile reading device for visually impaired
A User Centered Design and Prototype of a Mobile Reading Device for the Visually Impaired
A voice user interface (VUI) was developed that improves the ability of a blind user of a mobile reading device to interact with written material. The image processing techniques required to facilitate this interaction with a document image was also developed.
Contributions of this research include a model of the VUI, which was validated by user tests of a prototype with visually impaired participants, a document image perspective correction technique, a document image dewarping technique, and a headline identification technique, among others.
This resulted in a dissertation: Keefer, R. (2011). A User Centered Design and Prototype of a Mobile Reading Device for the Visually Impaired. Unpublished dissertation Wright State University, Dayton, OH.
SEE MORE: