Achievement
Three trainees complete PhD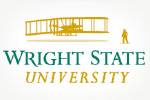 Project
An Interdisciplinary Initiative on Technology Based Learning with Disability
University
Wright State University
(Dayton, OH)
PI
Trainee Achievements
Three trainees complete PhD
Three IGERT Fellows have completed their Ph.D programs. Maurissa S. D'Angelo, "Analysis of Amputee Gait using Virtual Reality Rehabilitation Techniques" - June 2010.
Carissa Brunsman-Johnson, "Adaptive User Interfaces to Support Web Based Informaton Seeking for the Blind" - March 2011.
Robert Keefer, "A User Centered Design and Prototype of a Mobile Reading Device for the Visually Impaired" April 2011.
SEE MORE: